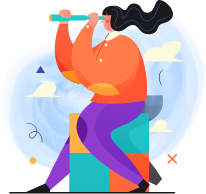 flyfairtravels use your personal
information only as described in the policy.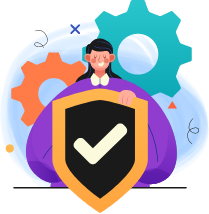 We always make sure
your data is safe and secure with us.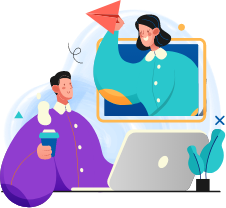 You have control over your
personal data. You can update your communication preference anytime with us.
INTRODUCTION
Fly Fair Travels INC. ("FlyFairTravels," "we," "us," or "our") welcomes your trust and encourages you to understand and to be aware of how we gather, use, and reveal information. FlyFairTravels and its affiliated brands are owned and operated by Fly Fair Travels INC. This privacy statement describes how we handle the data we obtain about you when you visit or use any of our websites, including but not limited to www.flyfairtravels.com, or the services we make available through our various channels, including nevertheless not limited to our Websites and call centers.
If you are visiting or using our services at websites www.flyfairtravels.com. You accept the points of Privacy Policies as well as the Terms and Conditions that go along with it.
PERSONAL INFORMATION
What are Personal Informations We May Collect?
"Personal Information" means data which identifies an individual or refers to an identifiable person. Below we have mentioned, for example:
Name of the Person
Physical Addresses
Telephone number
Email address
Their Credit and debit card number (Other related information)
Social media account ID
Passport number
If transportation agency has assigned a Number, such as a Transportation Security Administration Number (traveller number)
Every other detail you give us when you contact us or book a trip with us (such as your dietary requirements, additional choices, etc.), as well as details about your reservations (such as your points of departure and destinations).
Information of their Location
Analytics/Advertising Data (such as where tied to a user/device ID)
Inferences about you
If customers submit their Personal data or make booking on behalf of their relating to other people to us or to our service providers regarding booking, you certify that you have permission to act on our behalf and authorize the use of the data that is consistent with this privacy policy of our website.
Collecting Personal Information
In order to gather Personal Information, FlyfairTravles.com and other third parties may use a variety of techniques, such as:
Through the Services
When you make a booking, sign up for a promotion, choose a preferred method of communication, or make special travel requests (like those related to a disability or dietary restriction), we may collect Personal Information about you through the Services (for example, when you voluntarily provide it to us or when such information is automatically collected).
Offline Data Collection
If you contact our customer service team, in such cases we collect Personal Data in offline mode.
From Other Sources
In addition to the aforementioned approach, we may also, to the extent authorized by applicable legislation, get your Personal Data from other sources, such as public databases, joint marketing partners, social media platforms, and other third parties.
Analytics/Advertising Data
We and our third-party partners may automatically gather or handle the information you give us, information about your device, and information about how you use the Services, as is the case with many digital assets. The following informational categories (referred to collectively as "Analytics/Advertising Data") may be included:
Browser and device information
IP address
Device or other digital user IDs
Browser or device type and version
Other user agent string data
Geo-location information
Information on how users interact with our services (such as the route taken to, through, or while leaving our Services, the page you are on or have visited, links clicked, videos or other content seen, email open rates, mouse movements, scrolling, clicks, keystroke activity, and browsing, search, or purchasing habits), as well as information regarding how chat functions are used.
Advertising/advertising measurement data: data associated with your view of, or clicks on, advertisements served on our Services, cookie IDs or other digital or proprietary IDs (e.g., iOS IDFA, Google AAID) assigned to such devices, the types of information described above, purchases or other conversions in relation to ads served on other properties, hashed emails or phone numbers.
In some cases, the above may not be by itself considered "Personal Information" under applicable law and we will use such data as we see fit subject to applicable law. However, we may combine Analytics/Advertising Data with Personal Information and then shall treat such combined information as Personal Information subject to this Privacy Policy.
According to existing law, the aforementioned may not always be regarded as "Personal Information" on its own. In such circumstances, we may nevertheless use the data anyway we see suitable. However, we have the right to combine Analytics/Advertising Data with Personal Information, and we will regard the combined data as Personal Information and apply this Privacy Policy to it.
Methods of Collecting Analytics or Advertising Data
There are several ways we and our partner or third party services vendors may store Analytics/Advertising Data, below we have mentioned it.
Via Your Browser or Device
Many browsers collect some kind of certain information or they automatically access your device data. It could be anything like your Media Access Control (MAC) address, type of computer window or mac, screen resolution of your device, operating system details, manufacturer and model of device, language, version and type of Internet browser, and services used by you.
By Using the Websites or Apps
It may happen that we track and collect App/Website usage data,if you download and use an App or Website. It could include the date and time captured by the App/Website on your device while using our servers, and what kind of information (files) have been downloaded.
Using cookies
Cookies are kind of data files which are directly downloaded and saved on the computer used by the customer. In general, cookies allow advertisers to gather or read information like what kind of browser you are using, total time spent on using the Services, identification of the user, how many pages visited by you, what your preferred language is, and many more things. If you want to know more you can read our cookie policy.
Using pixel tags and other similar technologies:
There is a thing known as Pixel tags, called web beacons and clear GIFs, these may be used among other things in connection with some kind of services. They deliver and evaluate the effectiveness of our (or other advertisers') marketing campaigns, gather information on response rates and Service usage, and track every step of service users even when your email receivers remove cookies.
Adobe Flash technology and Other Technologies:
The functioning of various Flash applications, including those used in connection with the Services, may be hampered or limited if the Flash Player is set to block or restrict acceptance of Flash LSOs.
We might collect and conserve data describing how you use the Services via Flash LSOs and other technologies, including other things as well. Utilizing the tools in the Website Storage Settings Panel, users can modify their preferences to block the long-term retention of Flash LSOs on the computer you are using. Then you also have the ability to control Flash LSOs by exploring the Global Storage space Settings Panel and adhering to the steps provided (which in turn may include guidelines explaining, for for example how to eliminate functioning Flash LSOs (also referred to as "knowledge" on the Macromedia site), the manner in which to restrict the Flash program LSOs from being automatically placed on your system without being aware of it, along with (for Flash Player 8 and later) how and why to disable Flash LSOs that aren't being delivered).
IP Address
The provider of your internet service will by default assign an identification number to your device, which is named an IP address. Whenever an individual visits the Sites or Services, an IP address may be noticed and stored automatically in our server log files, together with the date and time of the visit and the sites visited. Your IP address may also allow us to determine a general location for you.
Physical Location
By Utilizing satellite, cell phone tower, or WiFi signals, for instance, we might be able to figure out the geographical location of the gadget you're using. Regarding the sole purpose of serving you specialised services that are location-based and content, we may use the exact location of your gadget. In order for our advertising partners to show you geo targeted ads or other types of targeted advertising, we might moreover release the exact geographical location of your device. Using your device's settings, for example, anyone might be able to authorize or refuse this type of use or transmission of your device's position. If you do, it's probable that we or our marketing affiliates won't be able to offer you the pertinent specific services and materials.
By aggregating information
For example, we might combine data about you in order to figure out the proportion of our users who have a specific telephone area code. Collectively Individual Data does not directly pertain to you or any other consumer of the Services.
How We May Use Personal Information
Below, we have mentioned the use of the personal information of the users.
In order to successfully complete and implement reservation or purchase of the customers, we (Flyfairtravels.com) must also process your payment, communicate with you about your reservation or purchase, and if you need any additional information or support, we pledge to provide it. For the purpose of booking travel, we use passport information.
To provide social sharing features
Via newsletters to provide you the needful information or solution to your problem.
To deliver administrative information, regarding modification in our terms and conditions, privacy policies or any other things and additional information about our services.
To show products and offers that are especially made for you, We send advertising materials, think you'll find interesting, or otherwise modify how you spend time using our Website and Services.
To combine such data in order to ensure it no longer constitutes Personal Information and can be used for any purpose in accordance with the provisions of the law.
Unless we have your permission, as otherwise communicated to you upon notice.
In order that you can communicate with someone else using the Services. By making use of this feature, you grant us permission to ask for your friend's name and email contact.
In order to manage these activities and to let you take part in contests, events, and similar promotions. There are additional regulations for some of these activities, and these rules might include more information about how we employ and share your private data. We advise you to thoroughly read any such guidelines before participating since you will be subject to them.
Data analysis, crash or other error remediation and prevention (e.g., "bug" fixes), inspections, scams tracking and safeguarding, having novel goods, strengthening, advancing, or modifying our services, determining patterns of usage, providing and evaluating the performance of our promotional efforts (e.g., applying promotional materials on our or other third-party platforms, sending promotional emails, and calculating efficiency and acknowledgment with regard to those campaigns), as well as managing our business.
When we believe essential or suitable:
(a) ln compliance with all applicable laws, including your home state or or country.
(b) To safeguard your data, our rights, privacy, and security, as well as the safety and security of our affiliates, you, and others;
(c) To fulfill requests from governmental and legislative bodies and autonomous entities, especially public and governmental authority and self-regulatory organizations that are located elsewhere than your nation or state;
(d) To make sure our policies are followed;
(e) To safeguard our business, our resources, or our affiliates' interests;
(f) To abide by the law, to stop abuse, fraud, or criminal activities, and to do so in a timely manner: and
(g) To give us permission to pursue the available remedies or restrict the damages that we might suffer.
How Personal Information May Be Disclosed
The following organizations may receive disclosures of or transfers of your personal information. These organizations, with the sole exception of our corporate affiliates and trade partners, are not beneath our control, and all personal data disclosed to them is subject to the privacy policies and security procedures of the relevant organization. As a result, we advise you to carefully read the privacy statements of any company that sells products or services that you order.
For the goals outlined in this privacy statement, we may disclose your information to our corporate affiliates, parents, associates, collaborations, or other businesses that share our shared ownership worldwide. Management of the Personal Information utilized in conjunction with other individuals falls under the purview of Fly Fair Travels Inc.
To other third-party travel-related vendors, including hotels, airlines, and car rental agencies, in order for them to deliver the goods and services that you book or buy .
To additional travel-related businesses that we collaborate with to offer a component of the Services, such as aviation consolidation companies or aggregators, additional travel agencies that give customers accessibility to their traveling-related products through the Services, and insurance for travelers firms.
To outside sponsors or managers of surveys, competitions, and similar promotions.
To our business partners, who may promote their goods or services on the Services, who may place ads on their own websites or online services, who may have directed you to the Services from a different website or online service, or to whose website or online service the Services link. We advise you to carefully read the privacy statement on each of these websites and online services.
To our third-party service providers who provide services including email delivery, website hosting, evaluation of data, marketing technology solutions, the processing of payments, fulfilling orders, technical support and related infrastructure supply, customer help, and additional services. We impose confidentiality responsibilities on the information we give to third-party service providers, and it is only intended to be used for the purposes specifically authorized thus.
To allow recipients of messages you send over the Services to recognize you. Additionally, you have the option to expose your private data on discussion forums, message boards, profiles, blog posts, and various other sites where you can submit content. Keep in mind that whatever you publish or share over these services becomes public and can be viewed by other people using them as well as public visitors. When selecting to reveal any kind of data on the Services, we recommend you to proceed with the utmost caution.
Do not link your social media accounts to your accounts for the Services or take part in social sharing if you do not want your Personal Information to be shared with other users or the provider of your social media account.
In connection with your social sharing activity, subject to your social media account settings, the friends you have connected to your social media account, other website users, and your social media account provider, such as if you link your social media account to your services take into account or come through your services account from your account on social media. By linking your Services account to your social networking account, you permit us to share your information with the provider associated with your social networking account, and you acknowledge that the social media site's privacy policies will apply to how the information we share is used.
We believe that the data we have gathered, including Personal Information, would be transferred to the obtaining entity or the one that survives upon the completion of a merger, reorganization, dissolution, or similar corporate event, or the sale of all or nearly all of our assets. All such transfers are subject to our obligations under our Privacy Policy regarding the privacy and secrecy of such Personal Information.
According to what we deem essential or appropriate:
(a) ln compliance with all applicable laws, including your home state or or country.
(b) To act in accordance by the law and to stop, remove it, or repress harm, fraud, or illegal activities;
(c) Answering to concerns from public, governmental, and autonomous businesses, as well as those from the public eye, governmental, and autonomous associations that are not in your state or nation.
(d) To follow the terms and condition of the Flyfairtravels.com;
(e) To safeguard our business, our resources, or our affiliates' interests;
(f) For the protection of the assets you own, our privileges, our partners' rights, your privacy, or the rights of others; and
(g) To make it possible for us to pursue our legal options or prevent further harm from happening,
Third-Party Services
The privacy, details, or other practices of any third parties are not covered by this privacy statement, and we refuse responsibility for them. This includes any third-party supplier or middleman, any third party running a website or service that the Services link to, and any third party including a widget on the Services (like the Facebook Like or share buttons). The mere existence of a link on the products or services does not imply that we or our affiliates support the website or service being connected to.
Furthermore, we refuse any and all responsibility for any personal data you disclose to third parties through or in connection with the Services. This consists of any information you disclose to Facebook, Apple, Google, Microsoft, or an additional application: a developer, app provider, social networking platform provider, operating system provider, wireless service provider, or the gadget manufacturer.
Additional Advertising
In order to serve advertisements that are more relevant to your interests, the content on which they will appear, or audiences similar to you, we and third-party advertising companies (such as advertising technology companies like ad servers, retargeting providers, or measurement providers, social media platforms) use information about you that we receive. More generally, we and these third parties may use the information gathered for the purpose of comprehending your needs and preferences.
You can be recognized across devices using the information used for these advertising-related practices, which is often collected by tracking technologies including cookies, web beacons/pixels, SDKs, and APIs. In some circumstances, as part of such procedures, we might also divulge a common identification, like an email address (usually in hashed or encrypted format).
Furthermore, you might be able to modify your advertising preferences through the settings on the websites of such social networks if you do not want to see targeted adverts on them. Please take note that the links in this sentence pertain to self-regulatory initiatives, and we may not use businesses that take part in such initiatives. Furthermore, we disclaim all liability for any third parties' opt-out options, programs, or representations regarding the efficacy, compliance, or legality of such options, programs, or statements.
Security
We strive to secure Personal Information within our organization by employing reasonable organizational, technical, and administrative safeguards. Unfortunately, there is no way to guarantee that a data transit or storage system is completely safe. Please immediately tell us in line with the "Contacting Us" section below if you have cause to believe that your interaction with us is no longer safe (for instance, if you think the security of your account has been compromised).
Opt-Out of Marketing Emails
Following the instructions in each of these emails will allow you to stop getting marketing communications from us moving forward. Alternatively, you can get in touch with us as described in the "Contacting Us" section below. You can choose not to get alerts via push from us by changing the settings on your smartphone.
We'll make an effort to fulfill your request as soon as it is practically possible. Please be aware that even if you choose not to receive emails from us that are related to marketing, we may nonetheless send you crucial administrative or transactional messages from which you cannot choose to unsubscribe.
How to get to, change, or remove your personal information
Please be aware that we might need to maintain some information for record-keeping or to finish any transactions you started before asking for a change or deletion. Additionally, there can be leftover data in our databases and other documents that can't be deleted.
Contact us at support@flyfairtravels.com and follow the instructions in the email you receive from us if you want to view, modify, or delete the personal data that you have already given to us. For security reasons, we may only act upon requests made in relation to the private data that is connected with the specific email address from which you sent them, and we may need to ask for proof of your identity before doing so. We'll make an effort to fulfill your request as soon as it is practically possible.
Retention Period
Until a longer period of storage is required or authorized by law, we will only keep your personal information as long as it takes us to accomplish the goals mentioned in this privacy policy.
Use of The Services By Minors
Individuals under the age of eighteen (18) should not use the Services and should not submit any of their personal data through the Services.
Important Notice to All Non-US Residents
Our database center is The U.S.. Please be advised that any information you supply to us, such as private data, will be sent to us from outside the United States if you are not located there. Your choice to give us this information or permit us to obtain it through our Services indicates your permission to this information being transferred, with the exception of data transfers involving the GDPR.
GDPR Notice
The privacy notice for the General Data Protection Regulation 2016/679 ("GDPR") should be read by all natural people residing in the European Economic Area ("EEA").
U.S. State Privacy Law Rights
State privacy laws in the United States: If you live in any state, you should read this notice on following state privacy laws.
You may inquire about the distribution of your Personal Information to our affiliates and third parties for the receivers' own direct marketing purposes if you reside in California under the "Shine the Light" Law. Please get in touch with us as specified in the "Contacting Us" section below to make such a request.
We do not respond to Do Not Track (DNT) signals or comparable signals, with the exception of Global Privacy Control (see U.S. State Privacy Law Notice above).
If you are Canadian then Privacy Rights
You can inquire about how your personal information is shared with our affiliates and other parties for their own direct marketing needs if you live in Canada. Please get in touch with us as specified in the section below titled "Contacting Us" if you wish to make such a request.
Sensitive Information
We kindly request that you refrain from sending or disclosing any sensitive Personal Information to us in any way, whether on or through the Services or in any other way (for example, Social Security numbers, details about racial or ethnic origin, political opinions, religious or other beliefs, health, biometrics or genetic traits, criminal history, or union membership).
Updates To This Privacy Policy
This Privacy Policy and any of its components are subject to change. This privacy policy was last updated as of the "Effective Date" at the top of this page. When we publish the updated Privacy Policy on the appropriate Websites, Apps, and Services, as appropriate, any changes will take effect. Following these modifications, using the Websites, Apps, or Services, as appropriate, signifies your acceptance of the updated privacy statement.
Contacting Us
Customers can get in touch with our customer service representative to provide the best services and offer the most relevant solution. So, you can contact us via email id and physical address given below.
Fly Fair Travels Inc.
P.O Box 139
Central Islip NY 11722,
USA
support@flyfairtravels.com
+1-800-416-8919
We request our customers to not include your credit or debit card details, other sensitive information with your email communications, it is not always secure.