24/7 Support
Available 24/7 to help
Secure Booking
Easy & Convenient Booking
Best Price Deal
Best Deals on Packages
24/7 Support
Available 24/7 to help
Secure Booking
Easy & Convenient Booking
Best Price Deal
Best Deals on Packages
Our benefits
Airlines reservation desk
Airlines customer service 24*7
Call now to book
Change/ cancel your flight
Call on 24*7 customer support airlines
No hold time
Airlines seats reservation
30% off for new booking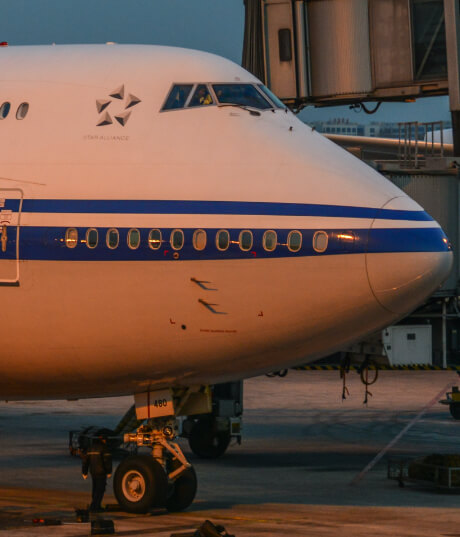 Book Copa Airlines Flights Tickets at FlyFairTravels.com
Are you looking for Copa Airlines flight tickets? Then you have landed at the right place: FlyFairTravels.com, where we offer exclusive plane ticket deals to your destinations. Your trip could have personal or professional purposes, but we ensure the finest flight fares without any classification. Reach out to FlyFairTravels.com's reservations department to make reservations for flights on Copa Airlines.
About Copa Airlines
Copa Airlines is Panama's flag-carrier airline. Its main hub is at the Tocumen International Airport in Panama City. Copa Airlines takes pride in providing 'world-class service' to all its passengers. With on-time performance and access to the main hubs in the region, this airline offers superior services. Transparent airfares and convenient schedules have helped customers reach their destinations. Promotional fares and last-minute deals are available for you to plan your budget trips. Choose Copa Airlines to move in comfort and reach your destination on time without burning a hole in your pocket.
Copa Airlines Class of Service
Copa Airlines offers mainly two types of cabin classes on the board; we have mentioned them below. Take a look
Economy Class
In addition to three fares with varying baggage allowances, Copa Airlines provides passengers with comfortable seats. When members book economy-class flights, they can earn Connect Miles. Whether flying short or long distances, passengers are served meals and beverages. Airlines offer amazing plush seats with overhead and under-seat storage. Passengers can use padded headrests, armrests, and fold-down trays. The seat arrangement is in a 3-3 format.
Business Class
Business-class passengers can relax and work thanks to the comfortable recliner seats and excellent menu service, which includes a wide selection of wines and spirits. On all long-haul flights, guests receive a duvet and pillows, as well as amenity kits and hot towels. With 10/12 (Embraer 190 AR), 12 (Boeing 737-700), and 16 (Boeing 737-800 and Boeing 737 MAX 9) seats, Copa Airlines offers top-notch services to their passengers and keeps the comfort and privacy of passengers in mind.
Copa Airlines Baggage Policy
Copa, has simplified its baggage policy to make it easy for customers to understand. Travelers may be able to plan their trips more effectively if they have a clear understanding of Copa Airlines' baggage policy. Your baggage allowance will depend on the fare you purchased at the time of booking.
Carry-on Baggage
Passengers are permitted one piece of carry-on baggage on domestic flights within Panama. The weight of this hand luggage cannot exceed 10 kilograms. One piece of 10 kilograms of luggage per person is allowed on international flights. Each passenger is allowed one personal item in addition to their carry-on baggage.
Checked Baggage
Passengers are permitted to bring one piece of luggage weighing up to 23 kg.
If you are traveling on a full economy fare, then you can travel with two pieces, and each one of them should not be more than 23 kg.
If you are flying in the business class of Copa Airlines, then a maximum of 32 kg for each of the two pieces is allowed.
Copa Airlines Excess Baggage Policy
Copa Air charges excess baggage fees for bags that are not purchased in advance or assigned following your ticket type. When you book your Copa Airlines flights through Alternative Airlines, you can add additional baggage to your reservation.
Copa Airlines Baggage Tips:
You can pack items like clothes and other personal effects that the passenger will need for their trip to be comfortable and convenient.
Baggage should consist of items necessary for the passenger's comfort and convenience during the trip, such as clothing and personal items.
To prevent it from being mistaken for someone else's, label your luggage with your full name, address, and phone number on both the outside and inside.
Copa Airlines' check-in Policy
Web Check-In
With Web check-in, you can check in at any time from your home or place of employment. It is time-saving. Even if you're checking bags, you can use web check-in. Passengers can also print their boarding passes from here.
Mobile Web Check-In
You can get your boarding pass for any of our destinations by checking in via the mobile app. For any of our destinations, passengers can use mobile check-in by visiting the app store on their mobile device or downloading our Android, iOS, or iPhone app.
Airport check-in counters
The check-in counters at the airport are open to passengers who are traveling with animals and require special assistance. You must reach the airport two or three hours early because baggage check and the boarding process take time, and you must keep some time aside to avoid any hustle.
Self Service Check-in at Hotels
At the best hotels in Panama, Copa Airlines provides self-service kiosks for your convenience. These kiosks provide access to all copa.com benefits for passengers.
Frequently Asked Questions about Copa Airlines Flights
How can I locate cheap flights on Copa Airlines with adaptable change policies?

With its adaptable change policies, we make it simple to locate low-cost flights. Keep in mind to check the "No change fee" filter when looking for Copa Airlines flights. You will only have to pay the difference in fares if any if you need to change your travel itinerary later.

Which locations are served by Copa Airlines' flights?

Check out the deals on Copa Airlines flights to get some ideas for your next adventure. This well-known airline flies to 307 locations in Mexico, Central America, South America, the Caribbean, and other regions. There are a lot of great places to fly, from Cancun to Tocumen and beyond.

How can I get a Copa Airlines flight at a discount at the last minute?

Being flexible with your arrival and departure dates is all it takes to secure last-minute Copa Airlines flight deals. Check out our fantastic deals on last-minute flights or enter your travel dates to compare cheap Copa Airlines fares.

What guidelines govern Copa Airlines' allowance for hand luggage?

At least one cabin bag is permitted with a Copa Airlines international ticket. When traveling in economy, your carry-on baggage should not weigh more than 22 pounds or be larger than 16 inches by 8 inches by 9 inches. Size and weight restrictions may vary depending on the cabin class, aircraft type, and other factors; therefore, check your Copa Airlines flight ticket for details about your flight.
Inquiry
Leading online travel services provider
24X7 customer care helpline
Assured lowest prices and superior service experience
Access best flight options across all popular routes